AGParts Worldwide Carries Fully Recertified Whole Unit Chromebooks
We're pleased to announce that AGParts is now offering fully recertified, whole unit Chromebooks.
Each device is inspected by our certified technicians to assure that they are fully functional to original factory specifications.
Our recertified units are scrutinized under a 15-point recertification process, ensuring you receive the best looking and functioning Chromebook your budget allows.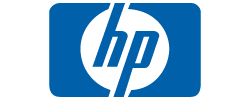 The AGParts 15-Point Recertification Process
1

Physical Damage Inspection

2

Touch Functionality

3

100% Battery Charge

4

Battery Retention

5

Charging Port
5

Current OS Chrome Install

6

Camera

7

Video

8

Microphone

9

Speaker
11

Headphone Jack

12

Bluetooth

13

Wi-Fi

14

100° Temperature Functionality

15

24 Hour Burn-In Testing