AGParts Worldwide Gives Back
At AGParts Worldwide, we understand the importance of giving back. Whether it be in our local community or in other hurting parts of the world, we love helping schools and seeing the difference it makes in the lives of others. Listed below are some examples of how AGParts Worldwide is giving back.
ADOPT-A-SCHOOL PROGRAM
Our Adopt-a-School program helps underprivileged schools implement Chromebook learning initiatives. Fill out the application for your school to be considered!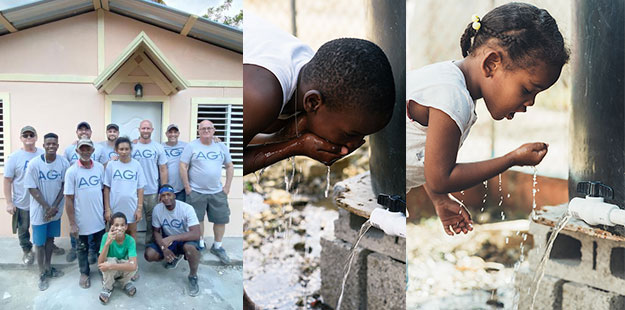 DR Service Projects
Each year, a select number of AGParts employees volunteer to take part in global service projects. We traveled to several underprivileged communities in the Dominican Republic to install water filtration systems. These wells provided fresh, clean water to everyone in these communities for the very first time. We also helped build a small home for several community members who did not have adequate shelter.
HURRICANE RELIEF (Storms Harvey & Irma)
From August to September 2017, Hurricanes Harvey and Irma devastated areas of Texas, Florida, and Georgia, affecting many of the school districts we serve. AGParts Education donated a portion of our weekly parts sales to those schools. It's our way of giving back to those who have been greatly affected by these natural disasters.
BREAST CANCER AWARENESS FUNDRAISER
In October 2019, we produced a special "pink" AGParts fundraiser t-shirt for Breast Cancer Awareness month. All funds from the t-shirt went to organizations funding research for a cure, and furthermore, AGI Inc. matched each donation.
Note: Not all employees who purchased shirts or donated are pictured.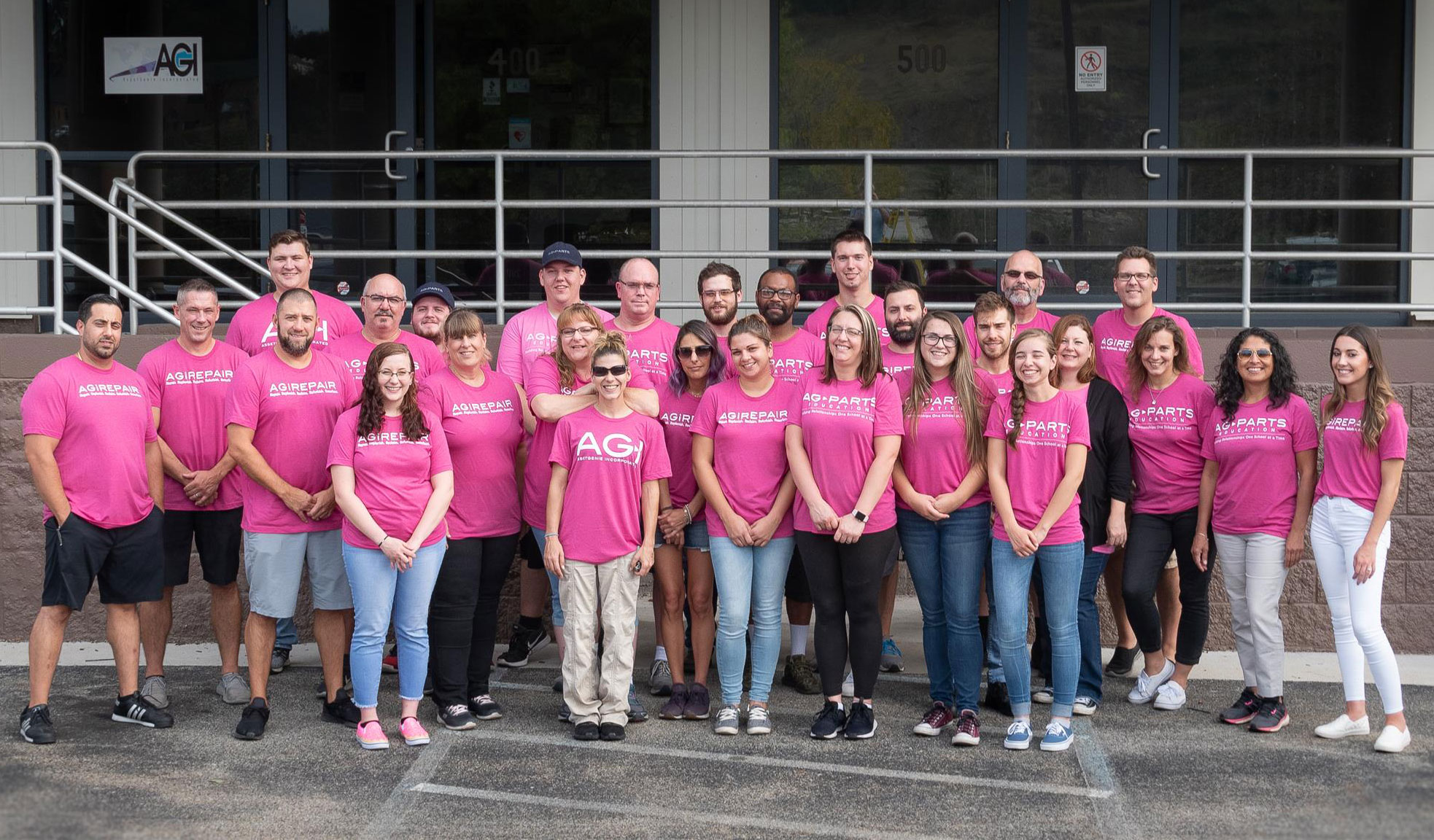 Other local charities and organizations we proudly support: