Dell Chromebook 3100, 3100 2 in 1, and 3400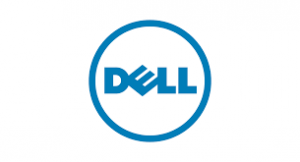 Dell launched three new budget-friendly Chromebooks in its 3000 series for the education sector. Those will include the Dell Chromebook 3100, Chromebook 3100 2-in-1, and Chromebook 3400. As the model designations imply, the Dell Chromebook 3400 is a 14-inch laptop while the Chromebook 3100 and 3100 2-in-1 are 11.6-inch netbooks. The latter is a convertible tablet-laptop hybrid.
In addition to a completely sealed keyboard with captive keys, Dell says that each of the new Chrome OS laptops meet 15 MIL-STD specifications for durability. All of the new entries can survive a drop of up to two-and-a-half feet onto steel and up to four feet onto plywood.
All three new series entries will ship with Intel's Gemini Lake series processors and wireless cards featuring 2 x 2 MIMO connectivity. USB Type-C ports will be used for charging and data transfers this time around too.
Starting at $249, the Dell Chromebook 3100 is an 11.6-inch Chrome OS gadget that will be available in touch or non-touch configuration with a 180-degree hinge. That will enable the device to be laid flat on a surface for use or viewing by multiple students and their teachers.  Battery life for the Chromebook 3100 is expected to fall in at just a few minutes longer than 14-hours.
The 2-in-1 variant of the Dell Chromebook 3100 features the same screen in a touch option but coated in Gorilla Glass NBT Touch for extra durability. That functionality does drain on the battery a bit, with Dell claiming the gadget will last just short of 13.5-hours between charges. Education IT departments will also have the option to include a secondary 'world-facing' camera for more creative classrooms starting at just $359.
Finally, in the 14-inch category, Dell has introduced its Chromebook 3400. At $319 to start, the Chromebook 3400 comes with a standard display without touch compatibility but with the option to include a full HD panel. Battery life is rated at up to 12 hours and 58 minutes, according to Dell.
The information for this post was taken from an article by Daniel Golightly in Android Headlines, follow this link for the article and more details.
Here are some additional sources to get different viewpoints on these new models: NOTEBOOKCHECK, liliputing, Tablet News, and GADGETMIX.