4 Strategies Schools Can Take to Meet Network Performance Demands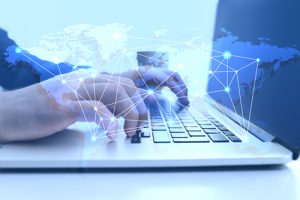 1. Adopt smart infrastructure.
To keep IT overhead low while delivering the performance required to power Internet of things (IoT) devices, augmented reality/virtual reality (AR/VR) applications and whatever comes next, invest in more intelligent networking infrastructure. At the wired networking layer, replace your outdated switching paradigm with a modern platform that supports the new IEEE 802.3bz standard for multi-gigabit Ethernet and is driven by an advanced software operating system.
2. Leverage security advances.
Similar to your networking hardware, infusing real-time intelligence into your security layers permits detecting subtle changes that accompany modern cyberattacks.  No matter how well you secure your wireless and wired networks, security experts now agree that today's advanced threats will eventually get inside. In fact, the most recent studies indicate that more than two-thirds of breaches actually involve internal, not external, actors.
3. Rev up management automation.
On the wireless side, operating-system innovations enable automating even more tasks for greater efficiency.  Advanced solutions include a hierarchical architecture that enables configuring your entire network from a centralized dashboard, regardless of how many separate facilities your district maintains. This not only streamlines Wi-Fi deployment but also permits applying changes quickly by automatically flowing new configurations from the top of the hierarchy throughout all locations.
4. Get it as-a-service.
Regardless which wireless and wired solutions are best for your district, they no longer need to reside on your premises.  Today's offerings, from specific solutions to your entire networking infrastructure, can all be adopted in the same way you purchase electricity. Advantages include automatically gaining the latest features and functions without the time-consuming process of evaluating and applying updates, while eliminating the budget spikes associated with capital projects.
The information for this post was taken from an article provided by Aruba in eShoolNews, follow this link for more details and the complete article.