AGI has ISO 14001, Environmental Management Certification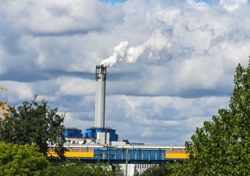 AGI is Proud to be ISO 14001, Environmental Management Certified and are glad that we are doing our part to keep our environment safe.
Environmental consciousness has become a worldwide concern, and nowhere is this more evident than the global marketplace. National as well as international markets are demanding a greater respect for the environment. Many industries require environmental management system certification. In addition, there are many benefits that may reward ISO 14001 implementation.
• Increased energy efficiency and energy conservation in design,
production, and post-production processes
• Potential reduction in process by-products and wastes
• Greater employee awareness about the impact of their jobs on the environment
• Creation of systematic structure for complying with environmental regulations
• Customer satisfaction and requirement
• Competitive advantage and improved market share
• Improved image with community and environmental groups
The information for this post was taken from our certification body, Orion Registrar Inc. website, follow this link for more details on ISO 14001, Environmental Management certification.